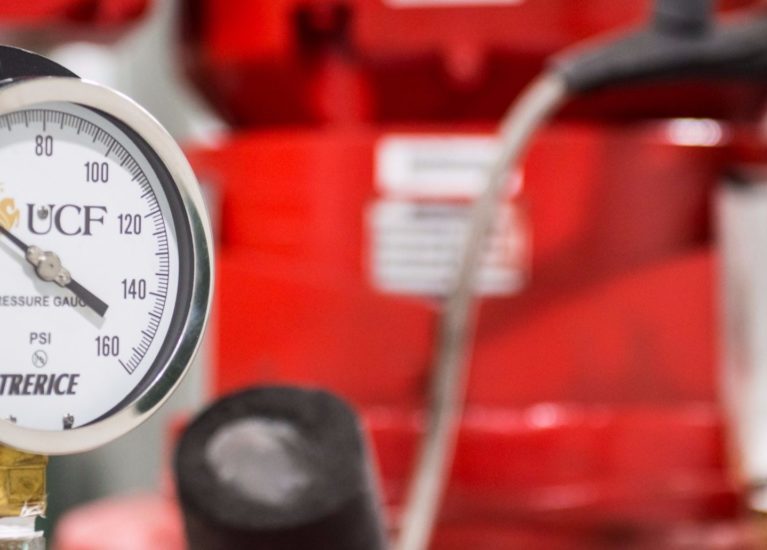 Understanding Energy Project Funding
Requirements
Projects must serve to either:
reduce greenhouse gas emissions or pollutants
reduce utility usage (energy, water, gas, chilled water),
reduce maintenance costs, improve operations or educate occupants,
implement innovative pilot project concepts, or
enhance the academic mission of UCF through a collaborative project with UES that addresses any of the above listed functions.
Projects must also:
possess a Payback Period of seven (7) years or less, unless exempt,
repay disbursed funds through actual energy savings recorded from metered data for Education and General (E&G) buildings, or under the terms defined in a Memorandum of Understanding (MOU) between the requester and UES,
repay all applicable utility rebates associated with any project funded by UES and the UCF REF, and
develop an Measurement & Verification plan for each project's energy and associated cost savings tracking based on the project specific calibrations.
Project Proposal
Projects must complete the following proposal items:
Complete Proposal section of Energy Project Form
Utility Administration to validate data for project reporting
Written approval by Utility Administration
Written approval by department heads (FPC/FO/EHS), and building manager: i. Confirm that no projects already planned within estimated payback period, ii. Receive feedback on proposed changes for other known issues or suggestions, iii. Project Constraints: sensitive areas/conditions/scheduling.
Attach meeting minutes/correspondence related to decisions
Project Development
Projects must complete the following development items:
Create Work Order or Minor Project
Develop scope
Provide supporting documentation: i. Cost/Savings estimate, ii. Estimated Payback Terms iii. Initial T&B report, retro-commissioning (RCx) report and/or energy audit report, iv. Report existing conditions impacting payback and estimate cost to be offset
1. IAQ issues to be corrected, 2. Poor lighting conditions/schedules, etc.
Complete Development section of Energy Project Form.
Approval by Utility Administration on the following: i. Savings method (determine whether Guaranteed or No Guaranteed Savings method to be used), ii. Determine baseline period, iii. M&V method. iv. Payback period or other pre-approved qualification
Customer Approval i. E&G – UES Director or Associate Director ii. Other – MOU Approved by and signed/dated by UES Director or Associate Director and customer Division Head/RFO
Project Execution
Cras dictum. Pellentesque habitant morbi tristique senectus et netus et malesuada fames ac turpis egestas. Vestibulum ante ipsum primis in faucibus orci luctus et ultrices posuere cubilia Curae; Aenean lacinia mauris vel est.
Suspendisse eu nisl. Nullam ut libero. Integer dignissim consequat lectus. Class aptent taciti sociosqu ad litora torquent per conubia nostra, per inceptos himenaeos.
Please see the
Utility Rate Methodology and Billing Policy
for more information.
Report An Urgent Situation
Call day or night seven days a week at
407-823-5223 or email wcc@ucf.edu