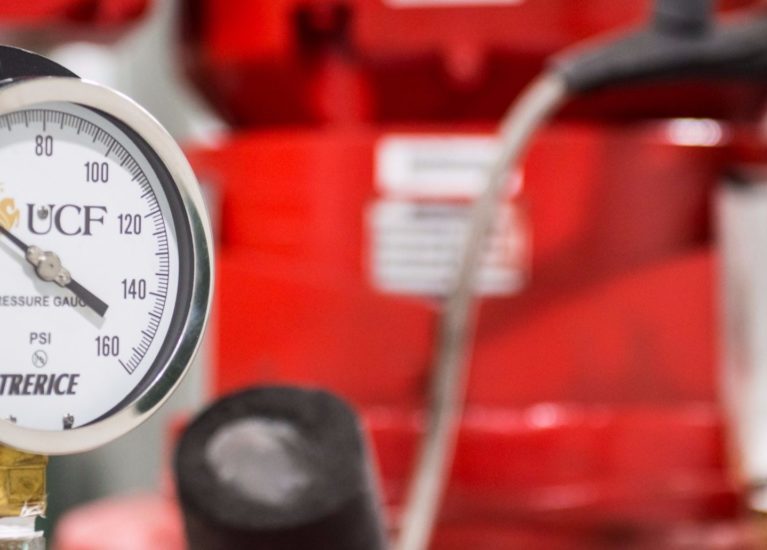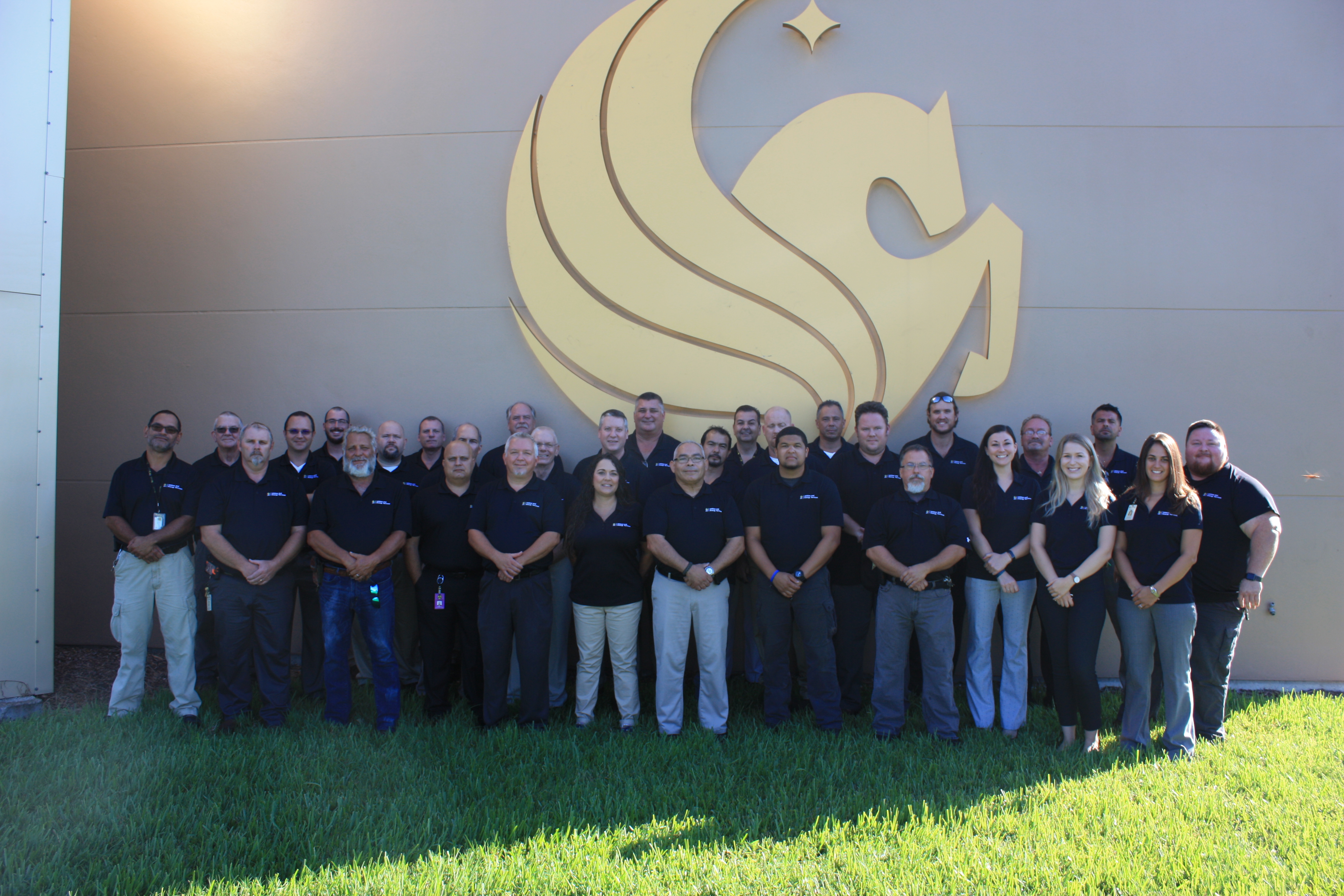 Utilities & Energy Services (UES) is a department under UCF's Facilities & Safety division. Our staff, comprised of professional engineers, technical experts, and skilled specialists, are tasked with advancing the University's strategic goal of carbon neutrality. The department develops and implements policies, plans, and programs, and oversees operation practices to reduce energy consumption. We partner with our associates at the University, local community, and utility providers to leverage faculty and staff expertise, student projects, institutional research, and other resources to promote education, drive innovation, and support our commitment to environmental stewardship. This division was streamlined in 2018 to aggressively reduce energy use and cost. The associate director of utility operations is responsible for campus commodity procurement, production, and distribution. The associate director of energy services is responsible for facility energy management and verification, green building strategies and standards, consulting and commissioning services, and Green Revolving Energy Fund metrics reporting. This new organizational structure will allow UES leadership address the needs of the UCF community by separating building level operations and focusing on enterprise energy management as a whole. UES is also responsible for providing and supporting a wide variety of mission-critical services at the University. UES provides both utilities and energy management services for over 7.8 million GSF of conditioned (both cooled and heated) space, across the 2,600 acre UCF main campus and adjacent Research Park.
Supporting UCF's Collective Impact
The aggressive energy strategies employed by this team is driven by the objectives of the UCF Collective Impact Strategic Plan to reflect "the importance given to ensuring that the university strengthens its commitment to healthy environments and sustainable practices in everything it undertakes." UES believes an improved, healthy learning environment creates value, defined as "a ratio of quality to cost". Value is procured by optimizing productivity and delivery of university services (quality), while reducing operational costs and subsequently keeping tuition affordable (cost). The Plan states that "developing aggressive energy conservation strategies" is an explicit strategy to achieve the university's Health and Sustainability goals, and therefore drives our daily duties. UES can assist in ultimately transforming UCF into a healthier campus and provide a favorable sustainability comparison to other analogous and desirable universities.