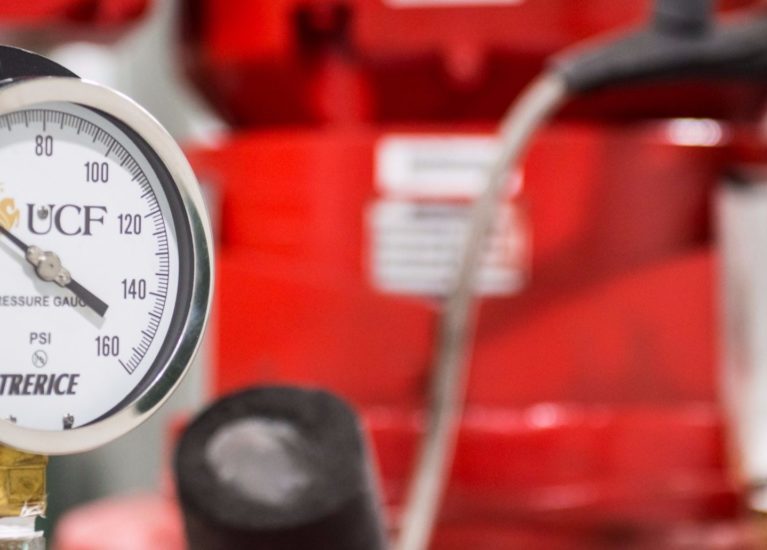 Efficiency and Modernization
The Energy Services Engineering team oversees building and system commissioning processes for new construction, building additions and renovations, performs energy surveys to prioritize backlog, optimizes HVAC via Testing, Adjusting, & Balancing (TAB), and employs real-time commissioning using analytic platforms. This team is also developing strategies to become our own in-house building automation controls integrator. To support critical building operations, we have also developed a portal for alarms with intuitive graphics to assist troubleshooting. UES mandates that all projects, new construction projects, renovations, and modifications to existing buildings and energy intensive systems, will be commissioned with the latest ASHRAE Standards, and follows a campus-wide procedure that begins at project inception. Commissioning provides a standardized process to reduce project capital cost through the warranty period, and the life cycle cost in which essential systems are tested and verified to ensure operations are safe, efficient, and perform as designed. Commissioning verifies and documents that a building and its systems are planned, designed, installed, tested, operated and maintained to meet its design intent and energy performance requirements. This process reviews design documents, submittals, commissioning specifications and tests, and is part of the latest LEED Certification criteria for
Energy and Atmosphere.
In addition to new building commissioning, UES also practices recommissioning (used after a building becomes fully operational) and retro commissioning (used when an existing building was never properly commissioned) of existing building and their systems to meet our performance requirements. This process programs existing buildings to the original basis of design, verifies building operation schedules by paralleling mixed-use design and retrofits with tenant usage, and calibrating or replaces sensors and valves to reach desired energy baselines.
High Performance Buildings
High performance buildings play an integral role in UCF's learning environment. As UCF continues to grow, our objectives include reducing the impact of buildings on the environment and human health. The U.S. Green Building Council's LEED® green building program is the preeminent program for the design, construction, maintenance and operations of high-performance green buildings. Like many of our peer institutions, UCF mandates LEED® certification for all new construction and major renovations through 28 credits incorporated in the
Green Building Construction and Renovation Requirements
with emphasis on energy, atmosphere, and water efficiency.
Renewables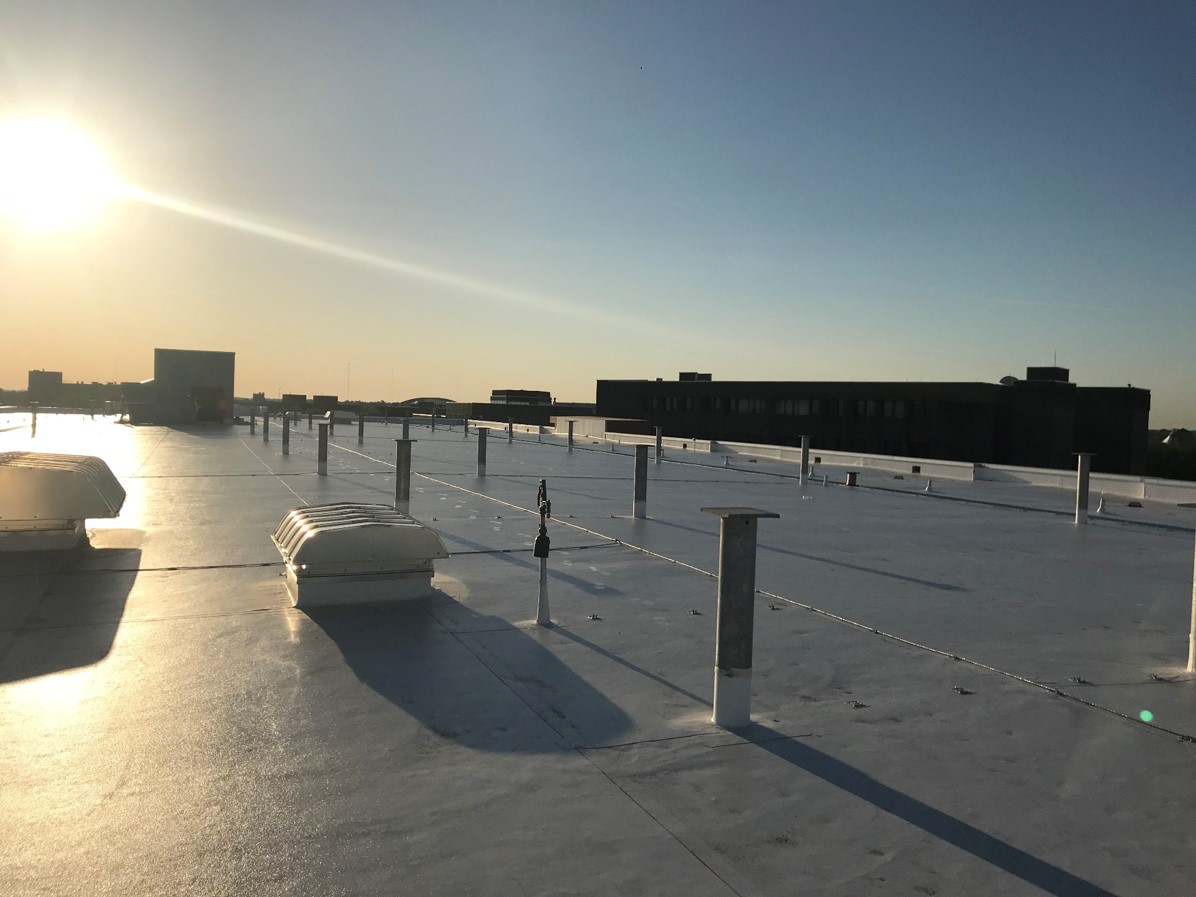 In order of magnitude, UCF's main sources of emissions are: transportation, buildings, waste, and natural resources management. The long term plan to lessen the University's environmental footprint focuses on two key goals: the inclusion of renewable energy and the achievement of carbon neutrality by 2050. With a Presidential mandate that renewable energy makes up 15% of our total energy consumption by 2020, the University of Central Florida has employed several successful small-scale renewable installations on campus, many of which have been grants or awards due to the economics, limited hours of useful sun, or budgetary constraints. The department also strives to integrate "solar ready" infrastructure to newly constructed buildings to prepare for future Photovoltaic installations. Our mission is to educate, enact strategies, and provide opportunities to increase our renewable portfolio in order to minimize the campus footprint and advance research to the students, staff, and local UCF community.
HVAC Operations
The Energy Services Operations team services, repairs and replaces capital of heating, ventilation and air conditioning systems and associated building automation systems. This team is also developing strategies to become our own in-house building automation controls integrator. To support critical building operations, we have also developed a portal for alarms with intuitive graphics to assist troubleshooting. UES may also provide these services to other campus auxiliary and Direct Service Organizations and satellite campuses under service contracts. As we strive for excellence in energy efficiency, our climate in central Florida drives the fact that the majority of our energy use is HVAC related. Combining the first response and service aspects of the HVAC and BAS shops into the greater Energy Services division of UES streamlines our ability to maintain indoor air quality and improve energy efficiency by combining resources with this expertise towards a common mission.