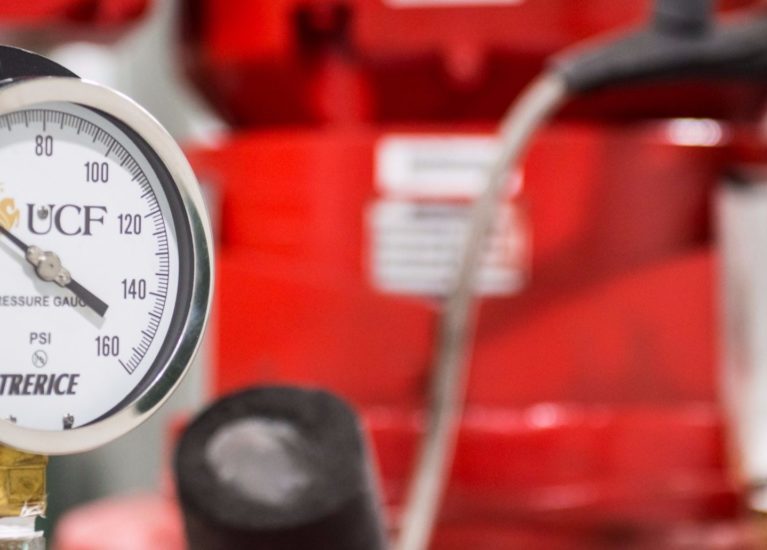 3/6/2023 Utility Rate Increase Notification
UCF Impact – Electric Rates
Electric costs for the university as a whole are increasing in 2023 by a historic margin. Duke Energy Florida received approval from the state Public Service Commission to raise rates yet again. As a general timeline, the figures below represent compounding increases for the University's purchased electrical cost:
Duke Energy Florida electric utility rates

January 2022 (Dec usage) Increased 7% due to fuel costs
April 2022 (Mar usage) Increased another 8% due to fuel costs
January 2023 (Dec usage) Increased another 16% due to fuel costs
Effective April 2023 (Mar usage) proposed additional 25% due to fuel costs

Orlando Utilities Commission (OUC) expected to follow the same increases as DEF in January and April
The majority of the rate increases are due to hurricane recovery costs and fuel costs, both of which are considered "passthrough costs" consumed by the utility provider and passed through to the customer as they have no direct control over that market-based cost variable.
Will electric costs come down and when?
The increase that was approved and effective January 2023 is related to projections Duke Energy Florida expects to encounter in fuel-based costs for the remainder of 2023 calendar year.
As of today, there are no additional rate increase or decrease filing requests from Duke Energy Florida to the state Public Service Commission requesting any changes. It is expected that the majority of these increases from Duke Energy Florida will stay in effect until conditions stabilize, fuel prices reduce further, and Duke Energy Florida is able to recover heavy losses from the Natural Gas market spike. It is expected that their next annual rate evaluation will start in Fall 2023, and any changes would take effect in early 2024, pending market conditions.
It is imperative to note that similar increases are impacting other local utilities, such as OUC with their electric generation mix based on Natural Gas (53%) followed by purchased power, coal, solar and oil for the remaining 47%.
UCF Impact – Chilled Water Rates
Electric itself is the primary power source to generate chilled water to cool many facilities at the main campus and Lake Nona campus. Essentially, chilled water rates will increase as a result of the cost increase in electric.
UCF Main Campus Chilled Water utility rate

February 2023 (Jan 2023 usage) produced chilled water rate will increase an additional $0.05/ton-hr.

Orlando Utilities Commission (OUC) produces chilled water for Lake Nona

February 2023 (Jan 2023 usage)

OUC's chilled water rate is variable including, among other components, Consumer Price Index (CPI), and Electric Price Index (EPI) i.e., OUC's electric rate
OUC chilled water rate expected to go up 9% due to EPI, plus any change due to CPI
UCF Impact – Natural Gas
Natural Gas rates are passed through at market value, so there is no lingering deficit like that incurred by electric utilities. Overall, cost is expected to drop for the remainder of the year, and market futures projections are stable although still somewhat higher than past years.
UCF Utilities & Engineering Services is keeping in close contact with our local utility providers and monitoring the market for any changes that can impact the university as a whole. If you have further questions, please feel free to reach out to Keith Coelho, Manager, Smart Infrastructure, Utilities & Engineering Services or Duane Siemen, AVP Utilities and Engineering Services for more detail. ( Keith.Coelho@ucf.edu )